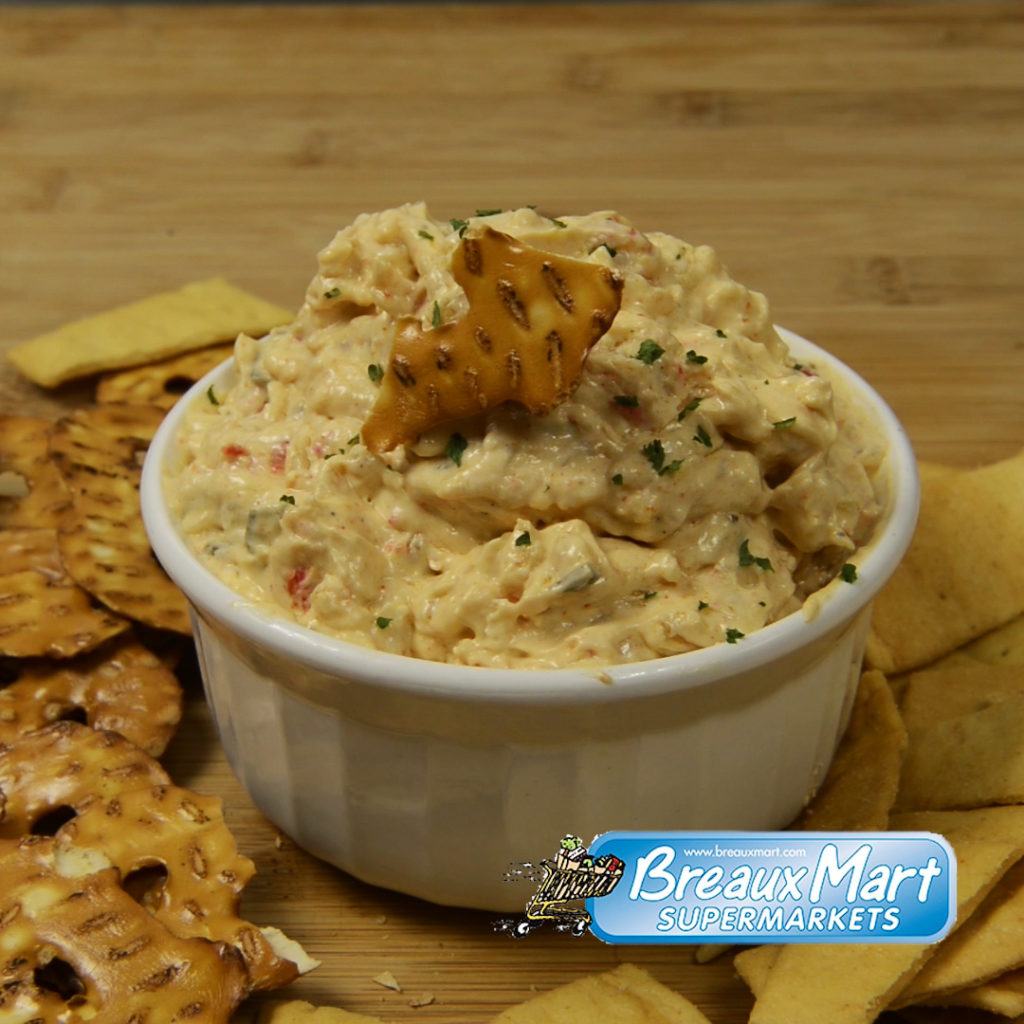 You know you love our crawfish dip!
While we always have fresh-made crawfish dip ready to geaux in our Breaux Mart deli, we thought you might want to try making it at home.
Check out this recipe straight from the Breaux Mart cookbook!
A couple of notes:
This recipe is made for a pretty big batch. Think party size dip. If you need less, just cut everything in half. But, more is always better 😉
In the video, we forgot to add in the Crystal hot sauce, so add to taste.
WATCH

Ingredients:
2 lb Louisiana crawfish tails
8 oz. Sour Cream
3 lbs Cream Cheese
1/4 C. Vermouth, extra dry
1 C. Onion, finely diced
1 C. Green Onion, washed, finely diced
1/4 lb. unsalted Butter
2t. Cayenne Pepper
2T. Crystal Hot Sauce
1/4 C. Lemon Juice, freshly squeezed 2t. Tony's Creole Seasoning
Method:
In a large pan, melt butter.
Add onions; cook for approximately 5-8 minutes, until translucent.
Add cream cheese, sour cream, and fresh lemon juice.
Whiskk until creamy and smooth.
Mix in Louisiana crawfish, vermouth, cayenne, hot sauce, and Tony's.
Cook for 10 minutes over a low flame, stirring constantly to prevent scorching.
Place into serving dish.
Chill in refrigerator for several hours.
Grab your favorite dipping tools (chips).
Enjoy!
Breaux Mart is New Orleans' neighborhood grocery store, locally owned and operated for more than 40 years. With five locations in Metairie, River Ridge, Chalmette, Gretna, and the Garden District in New Orleans, Breaux Mart is a small business dedicated to focused on providing shoppers with outstanding customer service and quality groceries at competitive prices.